Voilà que dégringole en ce mois de novembre 2017 une sortie discographique inattendue, celle de Colin Moulding, Terry Chambers et … d'Andy Pa …. STOP STOP ! … et non ne rêvons pas ! Ce n'est pas encore pour ce coup-là. Andy Partridge ne s'est pas invité (ou n'était pas invité). La reformation d'XTC l'un des plus grands groupes pop anglais de tous les temps n'aura pas lieu.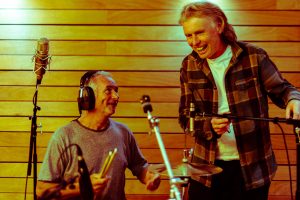 Un joli 4 titres rempli de belles et attachantes mélodies des deux vieux comparses Moulding et Chambers reste quand même un bel événement. L'ex bassiste d'XTC Colin Moulding – auteur en son temps de nombreux singles d'anthologie (« Making Plans for Nigel », « Runaways »,  « King for a Day »…) et choix préférentiel des boss de Virgin à l'époque pour les sorties de single, au grand dam d'Andy Partridge – et Terry Chambers batteur mythique du groupe jusqu'en 1983, qu'il quittera pendant les sessions d'enregistrement de Mummer, pour s'expatrier très loin (en Australie !) – se sont aujourd'hui réunis sous le patronyme de TC&I. Great Aspirations est leur premier EP 4 titres. Les mélodies sont bien produites, simples et efficaces mais sans les moyens de l'époque. Les refrains sont très vite assimilables. On est assez proche dans l'esprit de la période Apple Venus. Le plaisir en tout cas est réel de réentendre Colin Moulding au chant accompagné par la technique sûre de Chambers. Ne boudons pas ce plaisir. Petite précision tout de même : Andy Partridge est aujourd'hui brouillé avec Colin Moulding … au cas où quelqu'un penserait à l'impensable !
L'actualité autour du groupe d'XTC est quant à elle toujours active, via ses fidèles et nombreux fans :
– Le plus célèbre d'entre eux – le musicien Steven Wilson – continue son magnifique travail de réédition. Black Sea le 4ème album de pop énergique d'XTC produit par Steve Lillywhite et dernier de l'ère 'basique' guitare basse batterie est aujourd'hui réédité en 5.1 avec moult bonus (voir plus bas pour le descriptif).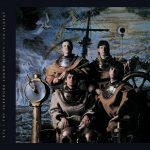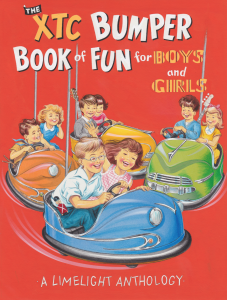 – Mark Fisher compile tous les numéros (entre 1982 et 1992) de son mythique fanzine Limelight des années 80, un broché de 256 pages fortement recommandé et illustré (only in English). The XTC Bumper Book of Fun for Boys and Girls contient aussi des interwiews récentes des protagonistes.
– Un documentaire tout récemment diffusé sur Sky Arts (snobé par la BBC) intitulé 'This Is Pop' réalisé par Roger Penny et Charlie Thomas avec beaucoup d'intervenants et d'anecdotes. On attend des nouvelles pour sa future visibilité.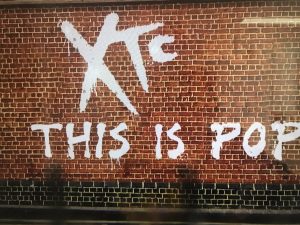 A definitive edition of XTC's Art Pop classic from 1980.
BLACK SEA now in 5.1
The 4th XTC Album – Remixed & Expanded
• CD: Features a 2017 stereo album mix by Steven Wilson with bonus tracks (many featuring Steven Wilson mixes).
• Blu-Ray: a 5.1 Surround mix in 24bit/96khz mixed from the original multi-track tapes available in LPCM and DTS HD MA.
• Additional Blu-Ray features include:
– The 2017 stereo album mix in 24bit/96khz LPCM audio.
– Additional songs from the album sessions in stereo and 5.1 (several featuring 2017 Steven Wilson mixes)
– The original stereo album mix in hi-res stereo + bonus tracks.
– Instrumental versions (mixed by Steven Wilson), and several bonus mixes in 24bit/96khz LPCM audio.
– Many album tracks in demo form as recorded (mostly live) at Phonogram Studios prior to the main album sessions.
– Three Andy Partridge demos from Phonogram studios.
– Three Andy Partridge demos from Swindon Town Hall.
– Promo films for Towers Of London, Generals & Majors & Respectable Street.
Great Aspirations EP :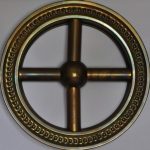 https://burningshed.com/tcandi_great-aspirations_cd
https://www.pledgemusic.com/projects/tc-and-i
Black Sea : https://burningshed.com/xtc_black-sea_cd-blu-ray
The XTC Bumper Book of Fun for Boys and Girls : http://www.xtclimelight.com/buy.html