Le légendaire trio pop underground d'Olympia (Washington) fait l'objet d'une belle rétrospective via le label anglais Domino. Le 29 novembre sortira ainsi We Are Beat Happening, un coffret regroupant l'ensemble de la discographie du groupe formé au début des années 80 par Calvin Johnson, Heather Lewis et Bret Lunsford, soit leurs six albums Beat Happening (1985) – 2 x LP, Jamboree (1988), Black Candy (1989), Dreamy (1991), You Turn Me On (1992) et Music To Climb The Apple Tree By (2003).
Le coffret comprend ces disques – dont notamment les fondamentaux Jamboree (1988) et Black Candy (1989) –  répartis sur sept vinyles, un livret exclusif de 36 pages écrit par Lois Maffeo et incluant des photos rares et inédites et des peintures du groupe.
 Les disques ont été remasterisés par Frank Arkwright aux studios Abbey Road et ce sera la première fois depuis plus de 15 ans que le catalogue Beat Happening sera entièrement pressé (la précédente remonte à 2004 sur K Records, le label de Calvin Johnson).
Tracklistings du coffret : 
Beat Happening – 2 x LP 
Side One
1. Foggy Eyes
2. Bad Seeds
3. I Let Him Get to Me
4. I Spy
5. Run Down the Stairs
Side Two
1. In Love with You Thing
2. I Love You
3. Down at the Sea
4. Our Secret
5. What's Important
6. fourteen
7. Bad Seeds (live)
Side Three
1. Run Down the Stairs
2. In My Memory
3. Honey Pot
4. The Fall
5. Youth
6. Don't Mix the Colors
Side Four
1. Christmas
2. fourteen
3. Let's Kiss
4. 1, 2, 3
5. Look Around
6. I Love You (demo)
Jamboree 
Side One
1. Bewitched
2. In Between
3. Indian Summer
4. Hangman
5. Jamboree
Side Two
1. Ask Me
2. Crashing Through
3. Cat Walk
4. Drive Car Girl
5. Midnight A Go-Go
6. The This Many Friends Club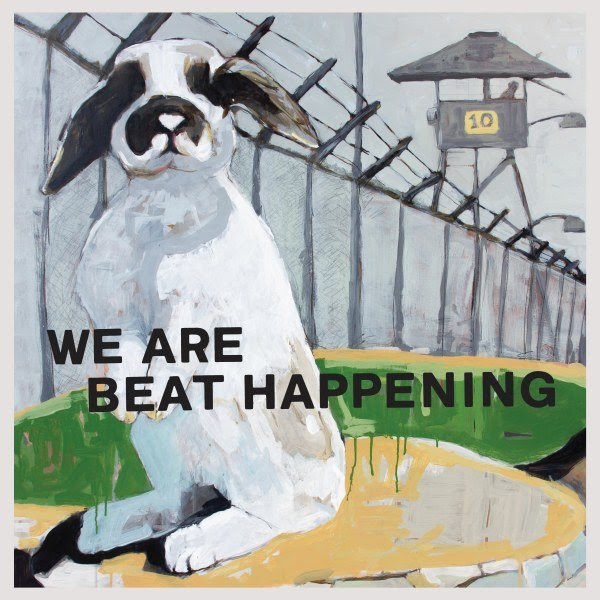 Black Candy 
Side One
1. Other Side
2. Black Candy
3. Knick Knack
4. Pajama Party In A Haunted Hive
5. Gravedigger Blues
 Side Two
1. Cast A Shadow
2. Bonfire
3. T.V. Girl
4. Playhouse
5. Ponytail
Dreamy 
Side One
1. Me Untamed
2. Left Behind
3. Hot Chocolate Boy
4. I've Lost You
5. Cry For A Shadow
Side Two
1. Collide
2.Nancy Sin
3. Fortune Cookie Prize
4. Revolution Come And Gone
5. Red Head Walking
You Turn Me On 
Side One
1. Tiger Trap
2. Noise
3. Pinebox Derby
4. Teenage Caveman
5. Sleepy Head
Side Two
1. You Turn Me On
2. Godsend
3. Hey Day
4. Bury The Hammer
Music To Climb The Apple Tree By 
Side One
1. Angel Gone
2. Nancy Sin
3. Sea Hunt
4. Look Around
5. Not A Care In The World
6. Dreamy
7. That Girl
Side Two
1. Secret Picnic Spot
2. Zombie Limbo Time
3. Foggy Eyes
4. Knock On Any Door
5.  Sea Babies
6. Tales Of Brave Aphrodite
7. Polly Pereguinn
8. I Dig You